Blake McAdow
Client Service Manager looking to transition into Product Design and User Experience
Internal Form Upgrade
For Cambium Assessment Incorporated
Project Overview
Cambium Assessments Inc. is company that creates and delivers computer based standardized assessments on a contract basis with state Departments of Education. When educators contact our Help Desk, they're often already frustrated, confused and more often than not, sitting in a room full of students.
While our resolution rate remained strong, our management team identified a real problem area when a user had to be referred to any other internal team. Initial research showed call times lagged for escalated cases and agents struggled to complete all our necessary steps between phone calls.
My goal was to try and find the real pain points behind the experience of escalating a user reported issue and streamline the process to help avoid eroding customer confidence, while still obtaining all the information we needed to identify a fix.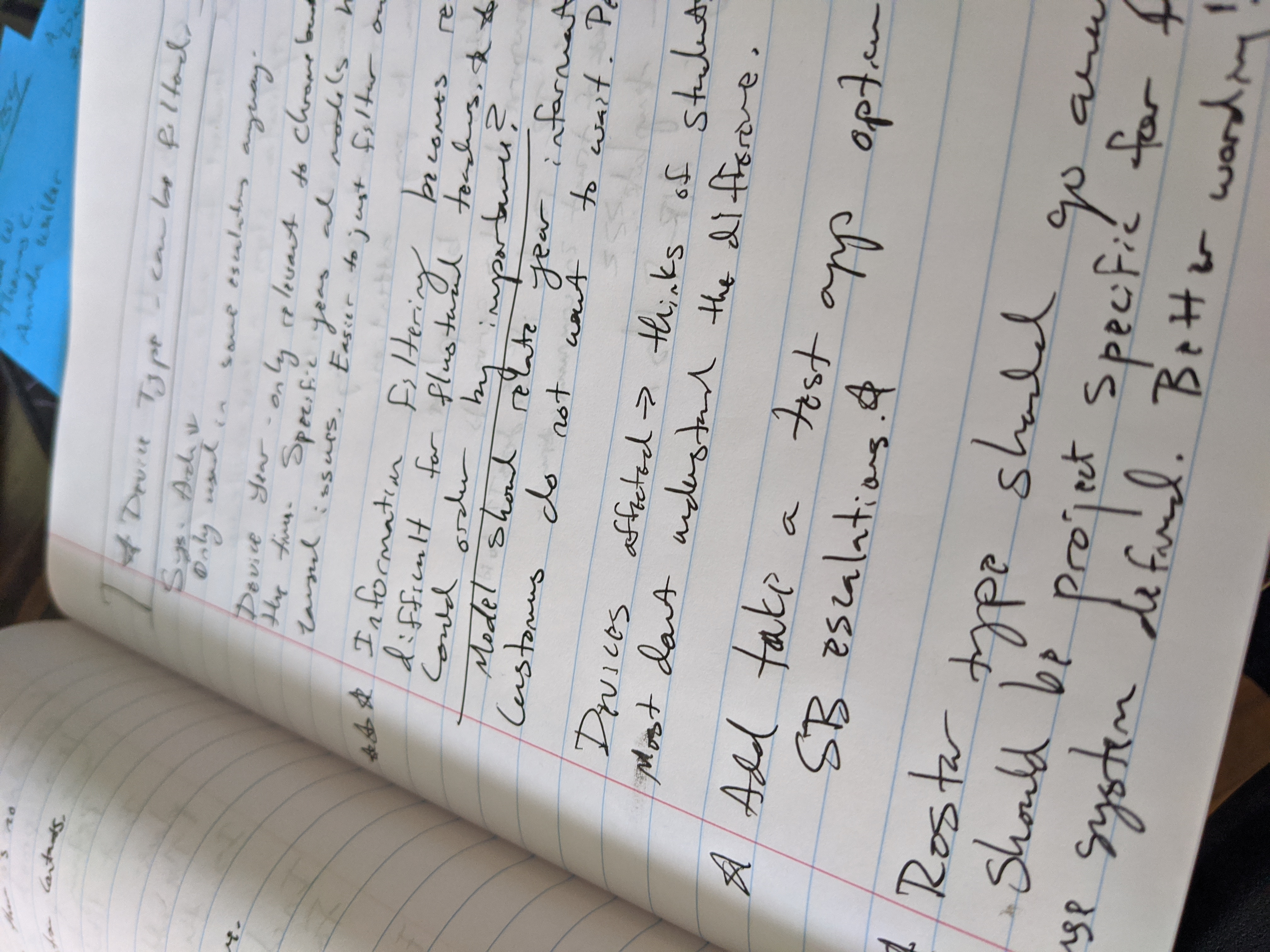 User Interviews
As I began picking apart our work flows, I conducted user interviews with individual agents in order to get a better understanding of the problems they faced as they were escalating phone calls.

Many of our issues focused around the form we had created to gather information to assist our other teams in their work to resolve a customer's issue. I decided to focus my work here to improve many of our root issues.
Guidelines and Process
I worked closely with a group of 5 of our customer service representatives of various experience levels, shadowing them as they completed case work. I would take notes and ask small questions about their work. My goal was to be as unobtrusive as possible so they would work naturally.
I then worked closely with our Tier 2 escalation team to ensure that any identified problem fields could be altered or removed without affecting their work.
Outcomes:
I identified 2 fields that were too technical for teachers and educational staff to understand and eliminated them entirely.
Several other fields were poorly labelled, using internal terminology that was unclear to users and untrained staff members, leading to confusion and delay, if not incorrect information being filled in.
Lastly, I identified two key areas where work was duplicated, leading many of our agents to only partially fill out either field. The employees in other departments receiving the case would often skim one text field, assuming important information would be in the other, only to miss it entirely if it was not.
I also made our form adaptable so that certain fields would show or hide, depending on the kind of problem being discussed. This helped avoid overwhelming a field user with unnecessary questions.
Usability Testing
Guidelines and Process:
After completing an initial prototype form, I completed usability testing with a focus group of 15 employees to find additional issues and correct unseen errors before bringing it to stakeholders for a final review.
In contrast to my earlier User Interviews, I took a more active role in working with them, assigning them tasks to complete while screen sharing with me, and probing them during their work to uncover their thinking processes.
Outcomes
Many of our new fields were labelled from an insider perspective, confusing our less experienced employees. I had to make a concentrated effort to adopt more of a beginner's mindset when creating and adapting forms.
While the new interactivity of the form was a success, employees had some difficulty initially selecting which issue a field user was reporting, causing some additional work as adjustments were made during an escalation. I went back to the drawing board to re-label and further refine how we defined our adaptable fields.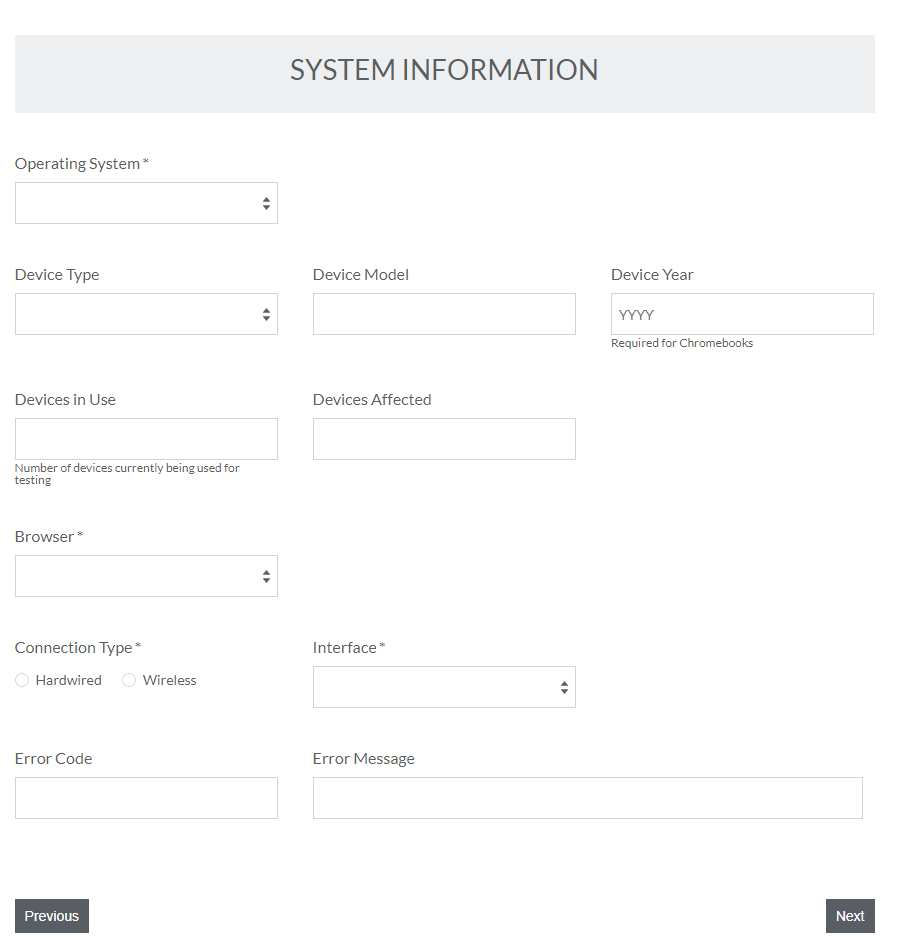 UI Design
Limitations:
Form had to be built using Formstack
Design team laid out specific font, color and thematic limitations
Information had to be easily readable as plain text fields for import to other internal systems
Design Principles:
Page breaks avoided stress of large, complicated form that feels intimidating to complete
Work flow incorporated natural call progress to avoid skipping and returning to fields
Improved scanability to provide path to completion while staying in design team constraints.
Key New Features:
Adaptable form fields based on issue eliminate unnecessary, cluttered fields and wasted time
Eliminated questions allow for faster service and less frustration from already stressed clients
New formatting allowed our procedure to be a one stop shop, eliminating multiple systems required for casework.
Tool tip helper links assisted with overly technical questions that had to remain in form due to business constraints.